Based on the idea that fiction is an international movement supported by local communities, Joyland is a literary magazine that selects stories regionally. Our editors work with authors connected to locales across North America, including New York, Los Angeles, and Toronto as well as places underrepresented in cultural media. Our regional verticals highlight the diversity of voices nationwide, and we are proud to have created a home where all can coexist.
Since 2008 we've featured work from New York Times bestselling author Roxane Gay, 5 Under 35 Honoree Zinzi Clemmons, Pulitzer finalist Lydia Millet, PEN/Faulkner finalist Amelia Gray, Giller Prize shortlisted author Marina Endicott and Giller winner Lynn Coady, Plimpton Prize winner Ottessa Moshfegh, Guggenheim Fellows Lynne Tillman and Terese Svoboda, Lambda Award winner Zoe Whittall, and Believer Book Award winners Tamara Faith Berger and Sesshu Foster.
Several of our stories have been included as Notables in Best American Short Stories and published in the Journey Prize Anthology. We've also been the first publisher of many amazing, emerging writers.
Retro is our twice yearly anthology featuring the best of Joyland in print.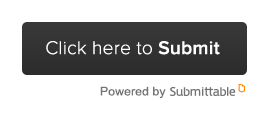 New content appears weekly and Joyland pays writers.
MASTHEAD
Publisher Michelle Lyn King
Associate Editor Karina Leon
Managing Editor Sonia Feigelson
Founders Emily Schultz, Brian J Davis
Web Developer Ross Merriam
SECTION EDITORS
New York (NY and tristate area): Kyle Lucia Wu, Amy Shearn
The West (California to Texas): Lisa Locascio, Kate Folk
Canada: Kathryn Mockler
Consulate: Rachel Morgenstern-Clarren
The Midwest: Emma Ruddock
The South: Michelle Lyn King, Laura Chow Reeve
Pacific Northwest: Kait Heacock
CONTACT
For general queries about Joyland: joylandpublishers@gmail.com
ACKNOWLEDGMENT
Joyland is supported by sales of our print journal Retro, as well as international grants and our "Joyland Citizen" donors.
DONORS
Anonymous
Steve De Jarnatt
​Emily St. John Mandel
David Goodman
Amy Mitchell
​Tom Paine
Anna Parkman
Kam Rao
David Schoppik
All work on this site is licensed under a
Creative Commons Attribution-NonCommercial-NoDerivs 3.0 Unported License
.
All stories copyright the individual authors.
Joyland Magazine is a property of Heroic Collective Media.